It's been snowing a lot lately. I know – crazy Norwegian weather, right? Well, actually, it's not that kind of snow. It's some sort of cottonish seed falling from the sky; much like someone was sitting in the top of a very tall tree blowing dandelion parachutes down on us. He would need a lot of dandelions to do that, though, since these candyfloss-like specks have been dancing through the air - day and night, unstoppable except when it rains - for about a week.
The dandelion-candyfloss-snowflakes gather on the road like real snow would. They settle down in your hair, but they don't melt. They enter my apartment through the open window, and land on the floor where they look suspiciously like albino dust bunnies. If you try to catch them they slip away, brushing their soft fur against your fingers.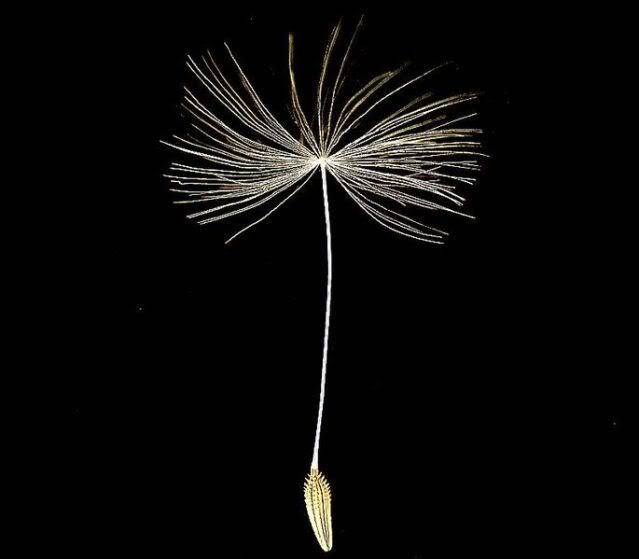 This summery snow has an annoying sort of beauty to it. I just brushed one of the seeds off my nose because it made me sneeze. But I cannot stop marvel at the way the specks catch the bright sunlight, or how the larger clouds of them are slowly falling, until they are whirled around by a breath of wind. Seconds later they return to gliding lazily through the air like feathers.
I don't know what kind of seed it is, but it is definitely not dandelion. All I know is that with the rate they are falling we should have candyfloss trees popping up everywhere next summer.